Sleepy Room Mate
by Felix (from his university days)
My room mate sees sex as yoga and sport, with wet clothes as required sportswear for this activity. He says, it is important for our health like any other exercise, and makes sure we both get fit every day.
One day I got home soaking wet from a long run in the rain. As I entered the bath room, I found my room mate asleep in the bath tub, wearing his thin hooded pyjamas and a massive boner. Happy dreams.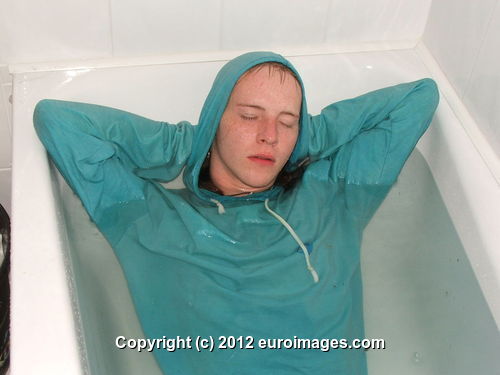 As I moved towards the bath tub he woke up and looked at me.
"Do you want a hand with that?" I asked, pointing at his boner.
"Oh, yes, please," he replied and spread his legs so I could sit between them.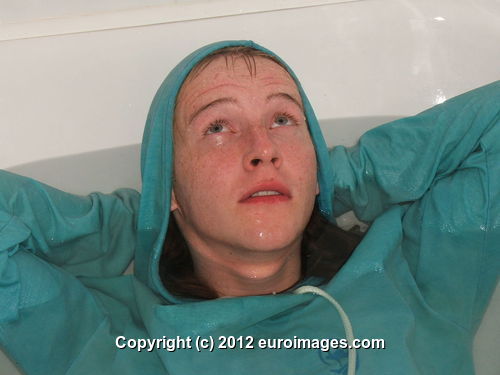 Still wearing my jogging suit, I joined him in our big bath. The warm water felt great as it embraced me and my clothes. He smiled as I massaged him in his wet pyjamas. It is his favourite joy and we do it often.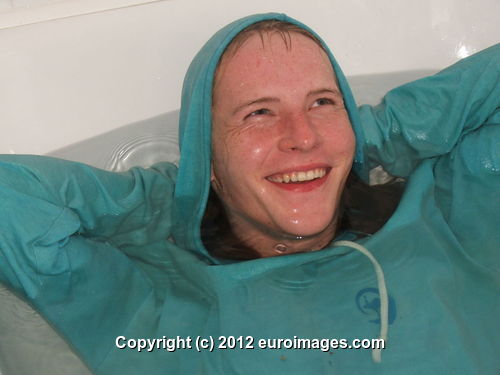 He was totally blissed out as I fondled his hard penis inside the soft soaked cotton pants. I enjoy touching him in his wet clothes and he loves it.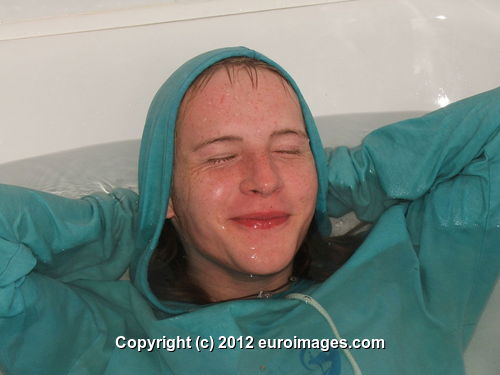 When I started gently stroking his penis, he drew in a deep breath, enjoying the sensation. I could sense how good he felt right now as he wiggled under my hands.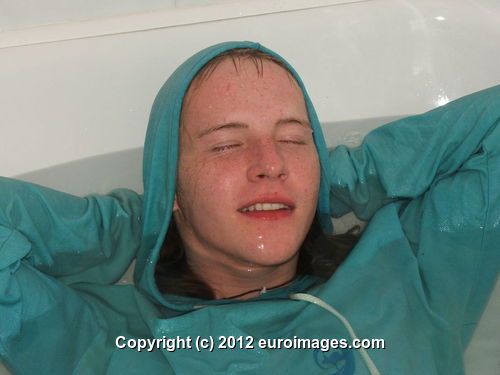 With closed eyes he started breathing deeply, a sign that he was blissfully aroused. After a while of extreme joy he climaxed with a broad smile, shooting a lot of white stuff into his pyjamas. I could see his cum ooze through the soft wet cotton into my hands.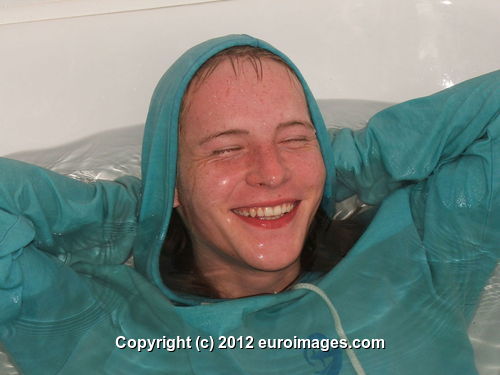 He looked so happy as he climaxed, a joy to see. Giving him a few minutes to relax and enjoy the post-orgasmic bliss, I leaned forward over him and gave him a long hug, feeling increasing pressure in my loins.
After while he stood up, looking gorgeous in his dripping wet clothes, a huge turn on for me. He pulled my hood up and said: "Your turn now, lean back into the water! Your health treatment is due."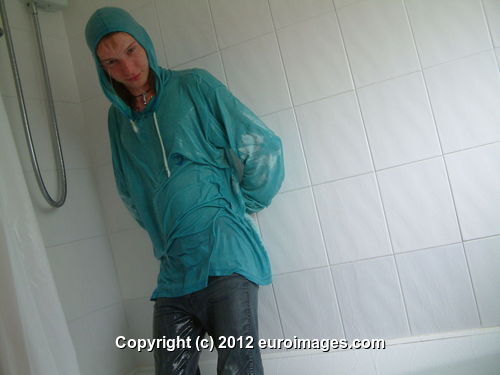 He insisted when he moved in with me that he could make me cum every day because it is important for our health. Not having a choice I ducked under into the warm water in my jogging suit, including the hood. That felt so good. He sat down between my legs and moved his hands skilfully over my wet clothes while I blissed out.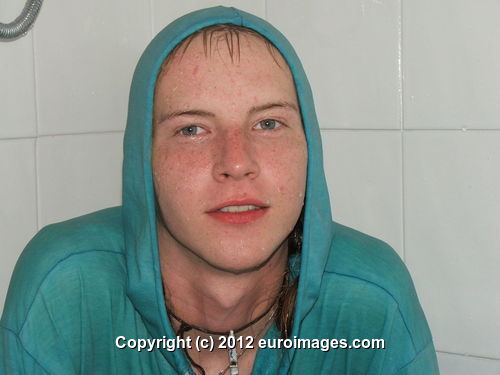 Being a trained Tantra practitioner, he knew where to rub the wet cotton over my penis and balls in a way that I had no chance to hold back. When he decided it was time for me to let go, he gently made me cum into my wet jogging suit. It was very intense. Afterwards we took our wet clothes off under the shower and cuddled up in bed for the night.
Morning Meditation
My room mate gets his strength from a vegan diet and early morning meditations in the bath tub. He always wears soft clothes for his water mediation, loves getting his clothes wet a lot, just like me. While it keeps him in the "Here and Now", it somehow both stimulates and relaxes him. Unusual mix.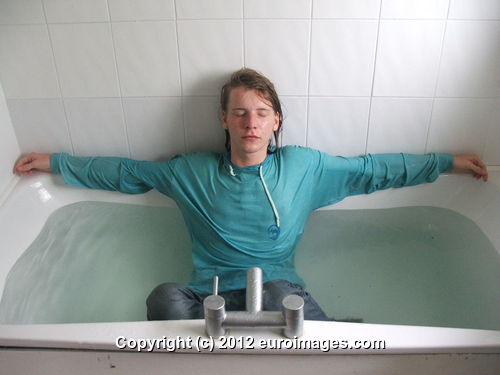 By the time I get up, he has finished meditating, feels very horny, and is keen to play in the water. I have to get dressed in soft clothes to get wet and satisfy this insatiable sex monkey.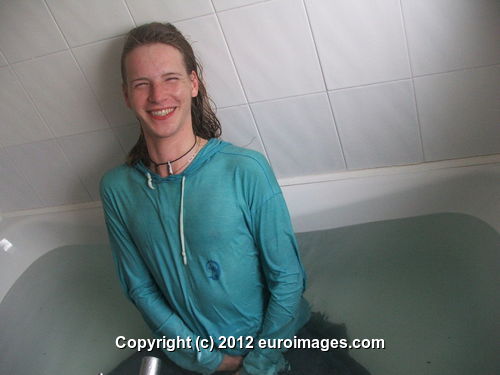 We play around for a good while until we cum inside our wet clothes. The best reward for me is to see him completely blissed out and relaxed in the water.